Mantenimiento de cepas de control de calidad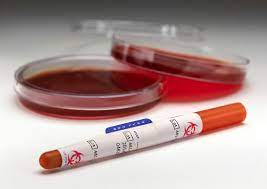 El mantenimiento adecuado de las cepas de control de calidad es esencial para garantizar un rendimiento aceptable. Este boletín técnico proporciona un plan de mantenimiento para preservar la viabilidad, pureza y características genotípicas y fenotípicas de una cepa de microorganismos. La mayoría de las cepas producidas por Microbiologics pueden mantenerse hasta un mes después de la reconstitución.
Para más información: www.microbiologics.com
Importa y distribuye para Argentina MedicaTec SRL en forma directa y a través de su red de distribuidores en todo el país
Para más información y/o pedido de cotización: ventas@medica-tec.com.ar
—-
Maintenance of Quality Control Strains
Proper maintenance of quality control strains is essential for ensuring acceptable performance.1 This technical bulletin provides a maintenance plan for preserving the viability, purity, and genotypic and phenotypic characteristics of a microorganism strain. Most strains produced by Microbiologics can be maintained for up to a month after reconstitution.
Getting Started ———————
Microbiologics microorganism strains should be started on a non-selective agar such as Tryptic Soy Agar or Sheep Blood Agar. The Growth Requirements Technical Information Bulletin lists individual species media requirements.2 Broth is not recommended because contaminants can be easily introduced.
To maintain the microorganism strain, follow the plan on the next page.
Storage of Reconstituted Microorganisms ———————
Most quality control microorganisms can be maintained on nonselective agar plates or slants for up to four weeks at room temperature or in the refrigerator.1, 4
Fastidious microorganisms have shorter survival periods than aerobic bacteria. They will need to be subcultured every few days. For example, Streptococcus pneumoniae and Neisseria gonorrhoeae need to be subcultured every third day.
Microbiologics has found the following storage conditions to be favorable for maintenance:
| | |
| --- | --- |
| Category of Microorganism | Storage Conditions |
| Aerobic Bacteria | Store at 2-8°C. A few species of Bacillus remain viable for a longer period when stored at room temperature. |
| CO2 Dependent Species | Store at room temperature in a candle jar or in a container with a CO2 packet. |
| Yeast and Fungi | Store at room temperature. |
| Anaerobes | Store in anaerobic conditions at room temperature. |
| Campylobacter | Store on chocolate agar at 35°C in microaerophilic conditions. |
Microorganisms stored at 4°C should not be used for certain tests. Consult manufacturer's instructions.
If the resuscitated culture is frozen, Microbiologics cannot guarantee the stated characteristics of the product.
Tips for Best Performance ———————
Do not test the original pellet plate for phenotypic characteristics. This is the plate on which the lyophilized pellet was started. The organisms growing on this plate are not fully resuscitated.
Select isolated colonies for a test. Do not test colonies from a contaminated plate.
When possible, use microorganisms that are not more than 24 hours old for biochemical tests.
It may be necessary to start microorganisms used for quality control of antibiotic susceptibility tests every two weeks because some microorganisms lose resistance over time.1
Some pharmacopeia tests, such as the growth promotion test, require that strains be 5 passages or less from the original reference culture.3 In this case, Microbiologics recommends customers use KWIK-STIK™ Plus strains (two passages from reference culture) or quantitative products such as EZ-Accu Shot™.
Wrapping Up ———————
After the fourth week, dispose of plates and start the process over with a new lyophilized pellet.
A microorganism may be used beyond expiry date if (1) the lyophilized pellet is grown before expiry date and (2) the microorganism is not used beyond week four of the maintenance program.
Microorganism Maintenance Plan

REFERENCES
CLSI M07-A10, Vol. 35 No.2, Methods for Dilution Antimicrobial Susceptibility Tests for Bacteria that Grow Aerobically: Approved Standard – Tenth Edition, Clinical Standards Laboratory Institute. April 2015.
Growth Requirements Technical Information Bulletin: www.microbiologics.com, Support Center/Document Library/Technical Information Bulletins
United States Pharmacopeia 38 NF 33, <61> Microbiological Examination of Nonsterile Products: Microbial Enumeration Tests. 2015
ISO 11133, Microbiology of food, animal feed and water – Preparation, production, storage and performance testing of culture media.
First edition 2014-05-15